How did your involvement with LOLA begin?
Before working with LOLA, I was working with Students for Liberty as a Regional Director for Nepal. While working with SFL, I came to explore the actual meaning of liberty and its importance. I saw the shortage of women in the liberty movement in Nepal and was in search of an organization that focused on women liberalization. Meanwhile, one of my friends from SFL, Ayemen Fatima, encouraged me to establish LOLA in Nepal to accomplish this goal. I connected with the vision and mission of LOLA to educate and empower women in the liberty movement and instantly accepted the proposal.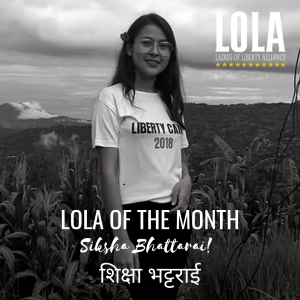 What is your favorite part o your role with LOLA?
I enjoy meeting with like-minded women, realizing the individual strengths of each Lady of Liberty, and encouraging them to fight for liberty in their personal and professional endeavors. I have the amazing opportunity to challenge other LOLAs in my chapter and reach new women with the ideas of liberty.
Why is LOLA important to you and women in Nepal?
LOLA is a network of like-minded intellectual libertarian women who are purely dedicated to educating and empowering women in the liberty movement. They are selflessly working to spread the ideas of individual liberty, limited government and free markets. I am a lady who is working to change the perception of feminism away from being anti-male and sexism and towards libertarian philosophy.  Organizations like LOLA provide a platform for Ladies of Liberty like me who want to see positive changes in society. LOLA has played an important role in empowering women in cities across the globe just as it has done in Nepal.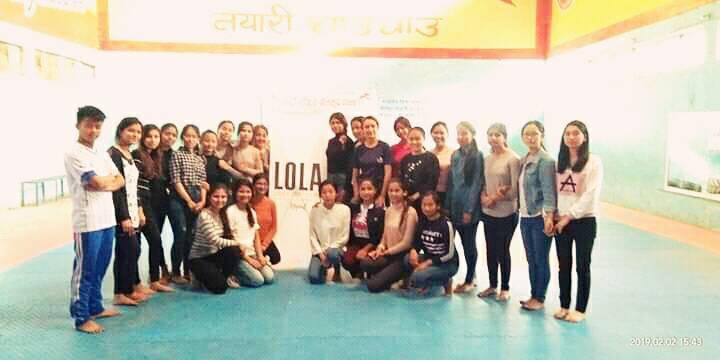 Can you tell us how you found liberty?
I was born and brought up in a society where collectivism dominates individuality and where people's rights and freedom are often neglected. I saw that nothing can serve the needs of the people like individual liberty.  I discovered that every human being in the world can live their life pursuing their own self interest without hampering others life, liberty, and property. I began doing more research on these ideas and found that individual liberty is a fundamental right for everyone. Although it has been very difficult for me to go against the collectivist mindset I grew up in, I learned to raise my voice and advocate for individual liberty.
How do you balance being a LOLA chapter leader with other roles in your daily life? Please tell us more about the other roles you play in your professional and personal life.
    Despite my busy daily life, I have the support of some amazing, dedicated and hard-working group members with the help of whom, every event has been accomplished with a huge success. Being a LOLA chapter leader is not an easy task, but with determination and dedication to achieve new heights, nothing can be complex or hard to achieve. Managing LOLA Nepal and planning successful LOLA events have been both challenging and rewarding as they give me confidence to work in any situation and bring balance in daily life.
At home I am the eldest daughter in my family and that comes with a lot of responsibilities towards my family. Additionally I have just completed my bachelor's degree in Business Administration and I am now working towards my master's degree.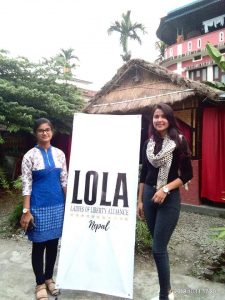 Inspired by the work of Ladies of Liberty like Siksha? Donate today!